About us
Technology is our passion
Dear customer,
We love and live technology and take great pleasure in meeting your challenges.
We offer production solutions that meet your needs without compromise and inspire you.
We intensively follow market developments, anticipate future needs and thus provide you with a constant competitive advantage.
We create an open and fair corporate culture and thus enable our employees to develop creatively, take responsibility and achieve a high level of innovation.
We continuously invest in a modern infrastructure to ensure the required quality and precision of our products.
1943
Foundation
The imoberdorf company was founded by Josef Imoberdorf in Grenchen / Solothurn in 1943.
65
Employees/
trainees
With 65 employees, we ensure 100% professional competence.
550
Individual solutions worldwide
We have already implemented over 550 individual solutions.
80%
Returning customers
Over 80% of our first customers buy at least one more imo machine.
Process competence

More than 80 years of process experience
100% know how under one roof
CAD/CAM/finit elements/simulations
Test enviroment - imo-flex
Process and cutting tool specialists
Innovations
Integration of new process steps
Continuous expansion of technology packages
Financing models
Energy efficiency (resource-saving)
Partner from A-Z
Machine construction - CNC and conventional
Process mapping
Preventive maintenance
Repairs
Retrofit/Rebuilds
Spare parts
Machine building

Platforms
Machining units
Spindles, tool changer
Clamping system
Industry 4.0
In-process measurement
Miscellaneous current patents
What our butterfly represents
As with your project, each stage of the butterfly's development is crucial:

It all starts with an egg that corresponds to your idea.
The egg develops into a caterpillar. It is at this point that we begin to identify and clarify your needs. In this way, the foundations of the concept come to life.
The multiple moults of the caterpillar reflect the iterations necessary to reach the goal: To propose a solution that will arouse your enthusiasm.
The caterpillar builds a silken cocoon and transforms into a butterfly pupa. It is time to start building the machine, your dreams. Piece by piece it will take shape to reach the desired maturity.
The butterfly is ready to emerge from its cocoon and no words can truly describe this majestic result. Impressive, solid and precise, the machine is finally ready to begin a long and productive career.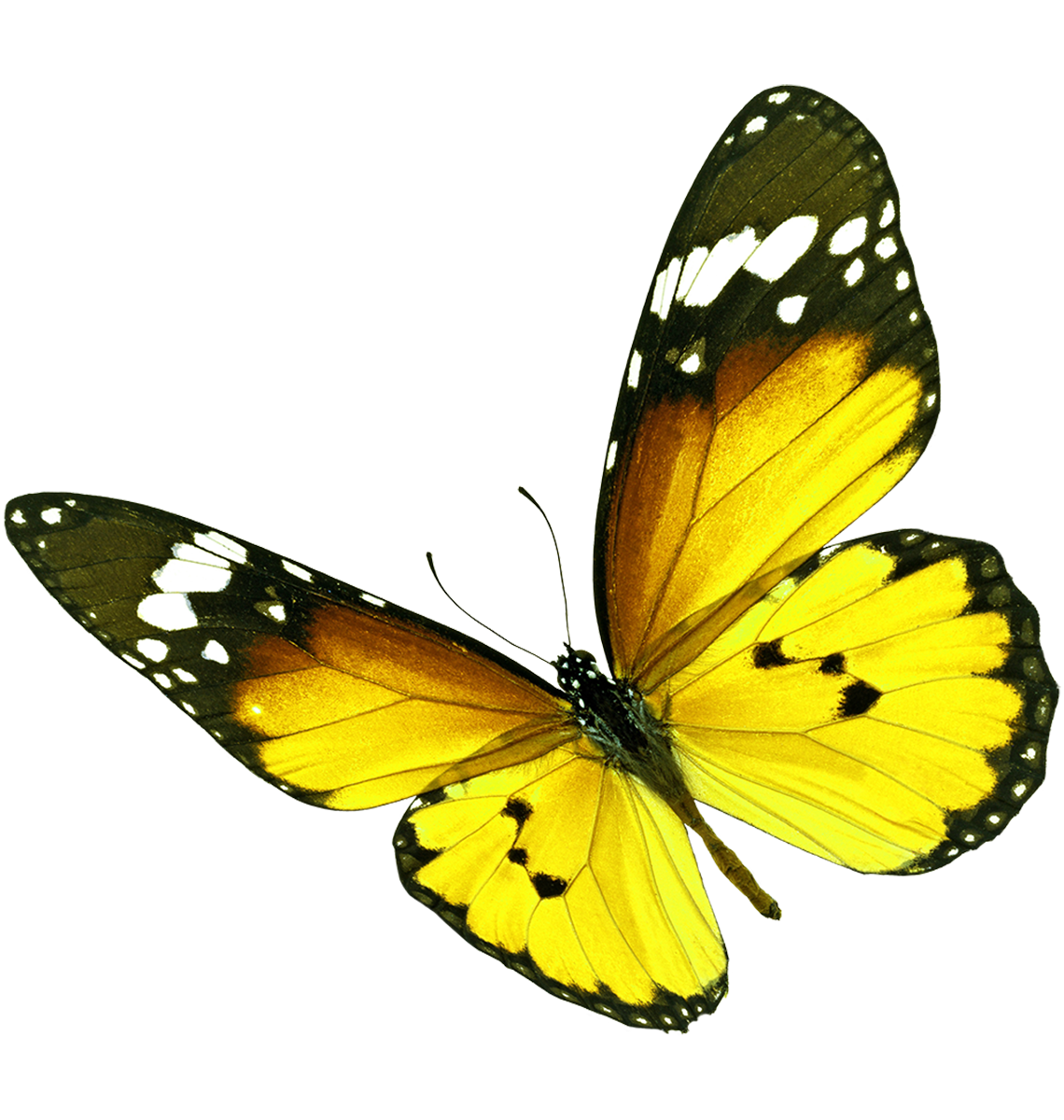 2023
80th anniversary
The company celebrates its 80th anniversary. The family business employs around 65 people.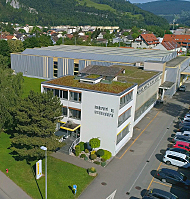 2007
imoberdorf rotary transfer machines
Imoberdorf rotary transfer machines are equipped with imo-rot turning technology on a pallet basis for the first time.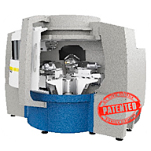 2006
imoberdorf rotary transfer machines
Imoberdorf rotary transfer machines are equipped for the first time with machining units with linear direct drive.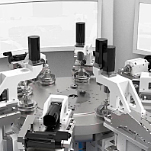 2000
Takeover of the management
Anton Imoberdorf takes over the management from his father Markus Imoberdorf.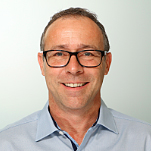 1999
Special machine construction
Incorporation of the Posalux special machinery division.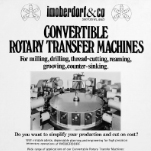 1971
Move to the new company building
Move to the new company building in Oensingen / Switzerland.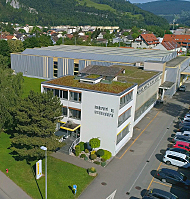 1958
Construction of the first rotary transfer machine
Construction of the first rotary transfer machine MB-1 for the series production of watch components.
1943
Foundation of imoberdorf AG
Foundation of imoberdorf AG by Josef Imoberdorf in Grenchen / Switzerland.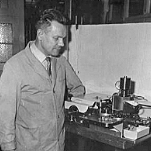 Become part of the imoberdorf team
Do not miss this unique opportunity and start your career at imoberdorf AG.
Our quality standards are of utmost importance to us. We strive to meet the highest requirements in terms of materials, manufacturing technologies and processes to ensure that our products and services meet the highest quality standards. We are committed to ensuring that our customers are completely satisfied with our products and services and are constantly working to improve our quality processes.
Our new flagship "imo-flex"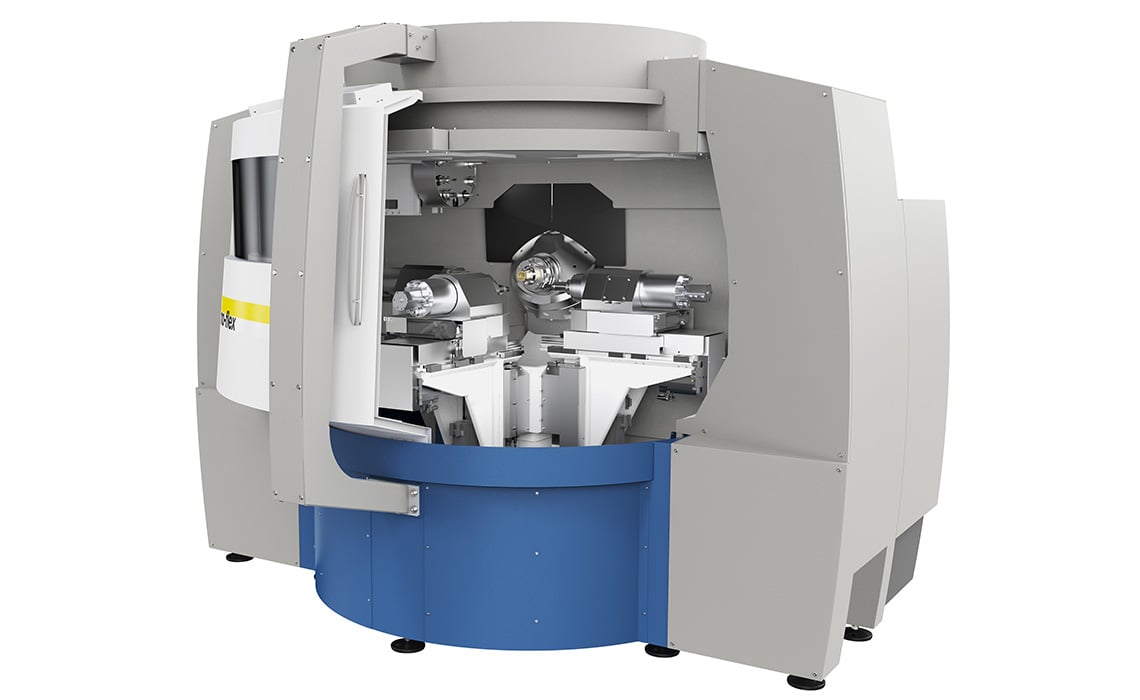 Our new flagship "imo-flex"
Tue 25 April 2023 04:02
2 min. reading time
Flexible solutions with high accuracy and dynamics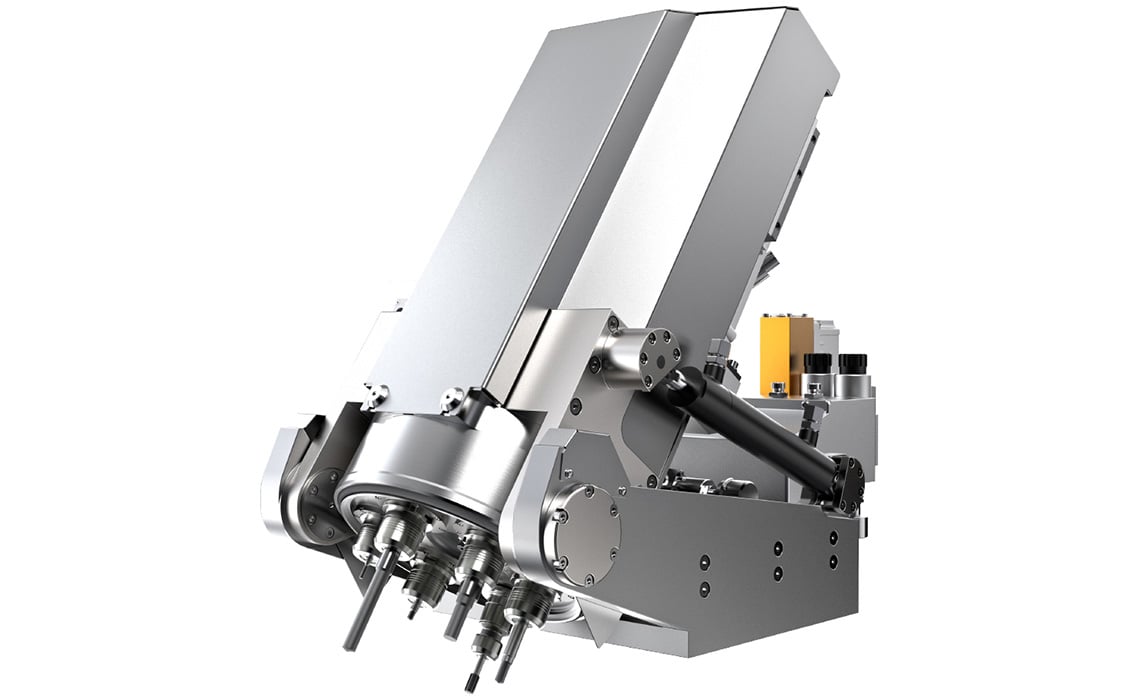 Flexible solutions with high accuracy and dynamics
Tue 25 April 2023 04:01
1 min. reading time
Safe into the future with imoberdorf AG customer service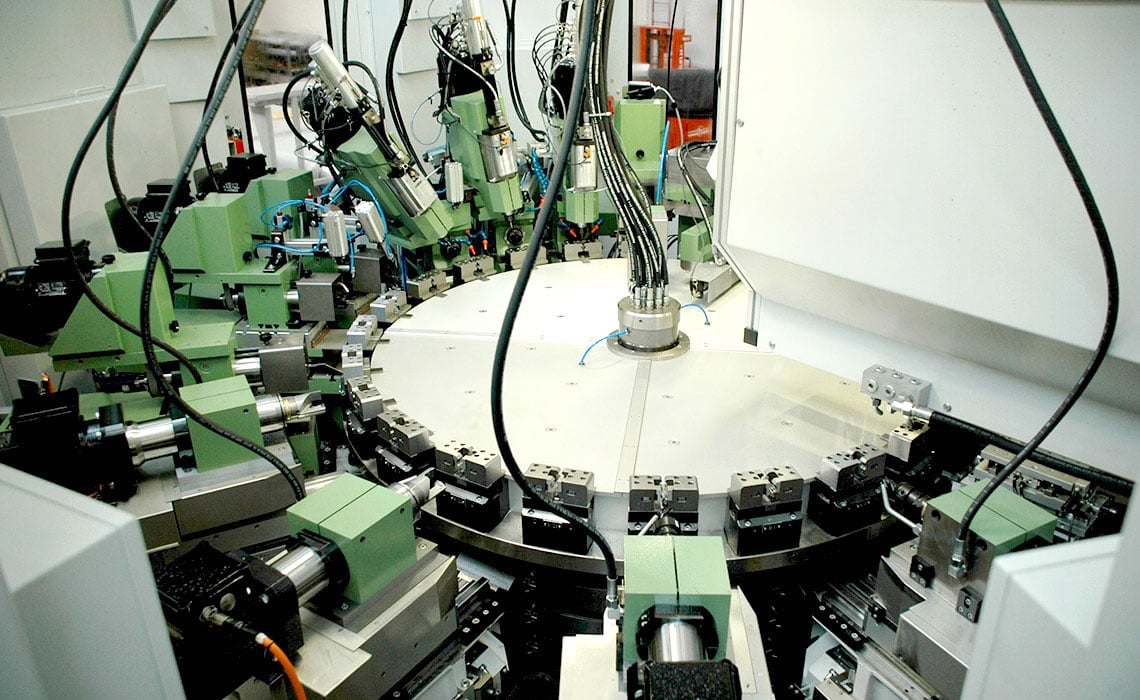 Safe into the future with imoberdorf AG customer service
Tue 25 April 2023 04:00
1 min. reading time
You might also be interested in